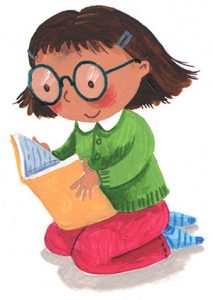 Little Parachutes is a busy, popular and much-needed resource for parents, carers and child care professionals. It's a great place for publishers and authors to publicise their titles and reach new audiences, free of charge.
If you would like us to consider your title for review and inclusion in our library, you will need to send us a review copy (postal address details below). Our review panel meets monthly to draw up a shortlist of suitable titles to be reviewed and categorised for the Little Parachutes library.
Before sending us books, please note the following:
We do not accept unpublished books or manuscripts for review.
Only books that contain subjects/underlying themes which can be found in the Little Parachutes library categories will be considered. All picture books in our library contain helpful messages for children to help them through new milestones, issues and experiences. If we can't find helpful messages in your book, we will not include it (even if it's a masterpiece!)
We only review picture books intended for young children.
Sorry but we are unable to return review copies (books that are not shortlisted for review will be donated to childcare establishments or charities).
We receive a large number of submissions each month and therefore we request your understanding if your book is not shortlisted.
(We generally prefer to receive printed copies of books, but if this isn't possible, please send an electronic version to [email protected] via WeTransfer.com)
Postal address for submissions: Little Parachutes, Danehurst Corner, Danehurst Crescent, Horsham RH13 5HS
We will notify you if your book is shortlisted for review (and may contact you to ask for artwork scans, further details, etc).
Subscribe to our publisher's list using the form below and we will send you a monthly request to submit your books for review.
Please don't hesitate to contact us for more information.