NEW: Our Dedicated Picture Book Review Service for indie/self-published authors and small independent publishers
We know (because self-published authors and illustrators have told us *so* many times) that it can be an uphill struggle to promote your picture book. You desperately want it to be seen and enjoyed by the children that it is aimed at, but trying to get your book reviewed on popular children's book blogs and platforms can be a hugely frustrating, demoralising, expensive and time-consuming task. So we are very excited to announce that we're offering a low-cost service to help make your promotional journey easier and hopefully a lot more fruitful:
Our Dedicated Picture Book Review Service is affordable, professional, trusted and targeted to your audience.
What You Get:
A professional, honest and impartial review of your picture book by the highly-skilled Little Parachutes Review Team.
Your book and its review will appear permanently in the Little Parachutes library, within all appropriate subject/theme categories so it can be found easily by your intended audience.
When published, it will be prominently featured as a 'latest review' on the home page, alongside the latest reviewed books.
Your picture book will be featured in the subsequent issue of our popular email newsletter.
The best books submitted will be honoured with the prestigious Little Parachutes Gold Star award, a mark of the very best helpful picture books.
Your review will include a summary suitable for promoting your book and adding to your blurb/dust jacket etc. A positive endorsement from Little Parachutes adds credibility and is an influential addition to promotional blurb, dust jackets, etc. We will provide you with branding to use for promotional purposes on request.
How much does it cost?
Dedicated Review Service
Dedicated Review Service – Express Option
£75
28-day service
£125
14-day service
Why choose Little Parachutes?
We have a broad-reaching, worldwide audience of parents, carers, teachers, librarians and other child-related professionals. Our feedback from our users is overwhelmingly positive, and we have received thousands of endorsements and thank you messages for the service we run over the last decade. Our website has been visited millions of times and has helped countless children and their families.
Little Parachutes is also followed and supported by many movers and shakers in the publishing industry. Books and authors featured in our library have an opportunity to gain unique exposure to an industry that is notoriously difficult to get noticed in. Booksellers and librarians tell us they use Little Parachutes to help their customers find suitable books.
Our website has been painstakingly designed to make it easy to use and fully searchable. Our extensive subject categories allow you to reach the audience that are most likely to engage with and benefit from your picture book. Whereas an individual book blog post tends to have dwindling interest and visitors as time goes on, our book reviews keep getting viewed and remain accessible and relevant.
Our aims are altruistic. Our primary goal is to help children by finding appropriate picture books – by supporting Little Parachutes you are helping children.
Our review method is totally unique, developed over ten years to give an accurate picture of a book's helpful and useful messages. We also critique the overall quality of the picture book, looking at many aspects such as language, illustrative style, etc, and how effective each picture book is at engaging the reader. We also provide plenty of quotable snippets that are useful for promoting your title.
We make no promises regarding search engine performance, but we tend to perform excellently in Google/etc rankings for search terms related to situations, issues and milestones picture books, often appearing in the top positions on search engines. If you've found us by searching for picture books in the subject you are writing about, it makes sense that many other people have too!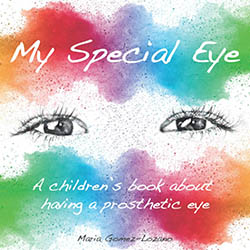 As an independently-published author, having my book professionally reviewed by someone who has reviewed hundreds of children's books has given me a lot more confidence in my work. The reviewer (in my case Claire Ward-Dutton) took a lot of interest in understanding the issues the book wanted to address as well as showing a high degree of sensitivity to children's needs. In addition, after the review process you have the option of having your review published on LittleParachutes.com, which will allow families to find your work. Overall my experience with the Little Parachutes dedicated review process has been excellent and I highly recommend it to any indie author of a Parachute book.

María Gómez-Lozano, author of 'My Special Eye'.
FAQs
What are your review criteria?
Only books that contain subjects/underlying themes which can be found in the Little Parachutes library categories will be accepted for the Dedicated Review Service. All picture books in our library contain helpful messages for children to support them through new milestones, issues and experiences. If we can't find helpful messages in your book, we will not accept it for review (even if it's a masterpiece!)
We only review picture books intended for young children. Chapter books/early readers/comics will not be accepted for review.
If you submit a book using the Dedicated Picture Book Review Service and we feel we cannot accept it for any reason, we will immediately offer you a full refund of your fee.
Each picture book will be evaluated on: literary value (focussing in particular on how helpful/beneficial the book is to young children) quality of illustration and text and the interplay between the two, reader engagement, plot development and messages conveyed, and its suitability for its intended audience. Our review method aims to uncover all helpful messages found within the book under the headings of Acknowledgement, Guidance and Hope & Inspiration.
1. Tell us about your book
Complete our Dedicated Review Service request form. The information you provide us helps us to work out if your book is suitable for this service. We will also process payment at this stage. You will receive a submission confirmation receipt.
2. Send us your book
After we've received your request, we'll send you instructions on how to send your picture book to us for review. We would prefer an electronic copy if at all possible (promo codes, ebook files (mobi or epubs) or PDFs), but if this proves tricky, we can also accept paper copies sent by post (please note that we cannot return posted books under any circumstances).
3. Wait for acceptance
When we've received your book, we will do a final check it meets our review criteria. If we accept it, we will notify you and get cracking with the review process. If we refuse the request for any reason, we will explain why and immediately give you a full refund of your fee. Your review will be ready within 28 days from acceptance (if you've paid for our express service, your review will be delivered within 14 days).
4. Take a look at your new review
We will be in touch when your review is ready so you can take a private look. We will not publish the review to our online library until you've had the chance to see it and give us the go-ahead. It will be featured in the following issue of our email newsletter.
If at this stage you would prefer to keep your review private, we will of course honour this and it will not appear in our reviews library or newsletter.
I don't like my review/I've changed my mind. Can I have a refund?
When you have sent us your Dedicated Review Service submission, we will process it and let you know whether or not we have accepted it. Once accepted, we are unable to offer a refund if you find the review unfavourable or change your mind about using the service. A full refund will be given to any book that we do not accept for review.
Are your reviews always positive?
A Dedicated Review is not a guarantee of a positive review. We don't give glowing praise unless it's deserved, which is why our audience trusts us so much. Many picture book authors over the years have found our honest appraisal very useful, using the advice to fine-tune their offering. Our review style is unique – very much geared to how helpful a book is to children – but our most highly-rated books are always beautifully illustrated and skilfully written too.
Will my picture book be identified as a paid review on Little Parachutes?
All our premium reviews will be marked with a small 'Dedicated Review' link at the top of the page.
What else will you do to promote my book?
We don't just review your book and publish it to the Little Parachutes Library, we will also include it in the subsequent edition of our email newsletter, which has 1.6k subscribers (including parents, teachers, librarians and publishers). All picture book reviews are categorised and tagged to ensure the best possible chance of your audience finding your book review.
I represent a publishing house. Will I need to pay for reviews?
This service was set up/intended to serve individual self-published/indie authors rather than big established publishers. We already have a relationship with many publishers, who notify us of suitable titles. If you represent a publishing house and want to let us know about your picture books, please contact us.
Why are you now charging for reviews?
Like many popular book blog websites and platforms, we get a deluge of enquiries from indie publishers every month and our very hard-working volunteers simply can't keep up with the demand. Charging a small fee for our services allows us to earn a small income, therefore we are able to dedicate more hours per week to reviewing titles. We like to think we work very hard for you and feel that the fee is very good value for money….our offering is totally unique.
Will you be charging for all your reviews on Little Parachutes?
No – we will continue to include many picture books on Little Parachutes that won't be submitted under the premium service. These will be sourced directly by the Little Parachutes team at our editorial discretion rather than from unsolicited review copies – please do not send these as they will not be reviewed!
What will you do with the fee? Are you a charity?
No, we're not a charity. The fees will allow us to pass on some money to our hard working reviewers – as we all know, times have changed recently and we're finding it *really* hard to dedicate so many hours to the project without bringing in some form of income. Some of the money will be ploughed back into Little Parachutes' running costs.
Can I submit a manuscript or a pre-published book for review?
At this time, we are unable to accept manuscripts for review.
We do accept completed books prior to their publishing date – we will review them when you send them to us and publish the reviews on Littleparachutes.com as soon as you notify us that they've been published.