Author: Rachel Bright Illustrator: Jim Field Publisher: Orchard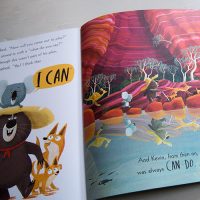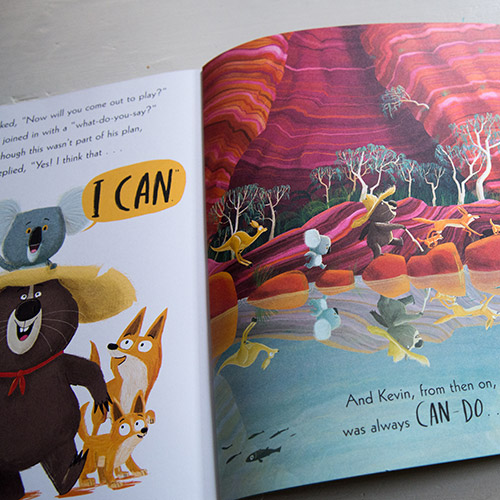 Kevin is an anxious Koala who finds change challenging. He spends his days and nights in the Australian Outback clinging to his Gum tree, despite the best efforts of the other animals to lure him down to play. He secretly feels a bit left out of the fun, but he perceives the world as far too dangerous, loud and strange a place to allow himself to clamber down. Then one day, out of the blue, Kevin's tree keels over. To his surprise, and with the support of his friends, he finds himself not only able to cope on ground level, but to find the courage to try new things, to explore and have fun.
The considerable talents of Rachel Bright and Jim Field have been perfectly combined to create a really magnificent picture book. Bright's relaxed and witty rhymes are delightful, and there are endless beautiful details to explore in Jim Field's illustrations of the characters and the Australian landscape.