A challenging experience can make a young child feel as if they are in emotional free fall, hurtling towards the unknown with no control or direction. As a parent, you can't stop them falling, but you can offer them a softer landing:
a

Parachute Book
.
What is a Parachute Book?
A Parachute Book is a picture book that helps young children cope with their emotions and deal positively with new experiences, situations and issues. Parachute Books deliver comfort, reassurance and acknowledgement to children at times when they need it the most, all wrapped up in the gentle familiarity of a story.
The World is full of Parachute Books. In fact, your child's bookshelf is likely to contain a good few. But Parachute Books like to hide in plain sight – their vital messages are not always easy to find, and choosing which ones suit your child's particular situation can be even more of a headache. This is where we come in.
Little Parachutes is the World's most useful (and friendly) collection of Parachute Books. Our lovely team endlessly searches, assesses and reviews picture books on milestones such as starting school, potty training, moving house, or a new baby in the house. We have sourced hundreds of books on really challenging situations (divorce, serious illness, operations and bereavement to name a few). We have books to encourage children to behave well, explore their feelings and develop positive traits such as gratitude, resilience, courage and kindness.
We don't just find Parachute Books and categorise them, we actually work a lot harder than that. Our book reviewing method is totally unique, and focusses on not just how appealing a picture book is, but how it helps children. We're researching and developing new ideas all the time to make our library as helpful as it can possibly be.
Why do children need Picture Books?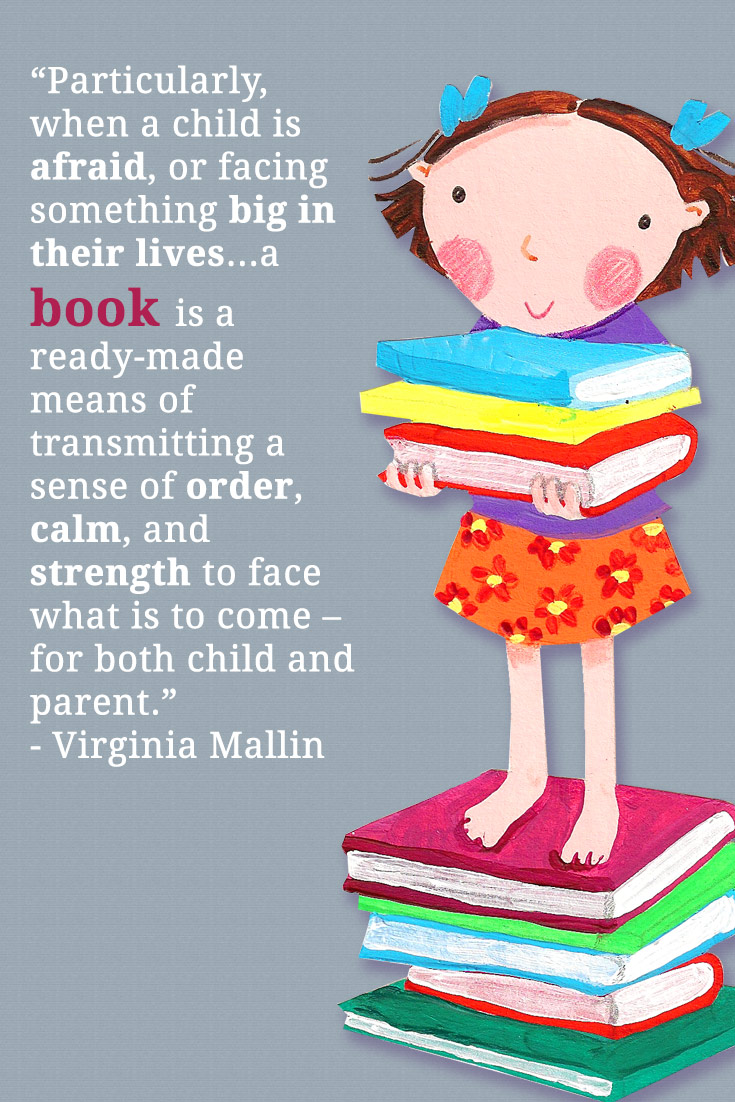 A picture book helps a child to cope better with challenging situations. Childhood is full of new experiences and milestones, big and small. It is rare to find a child that floats effortlessly through to adulthood without a few challenging times along the way. A picture book can guide, comfort and reassure in equal measure.
A child should be able to recognise themselves in the pages of a picture book. Children often feel very 'alone' with their particular problem, often mistakenly believing that they are the only person that has ever felt that way. But find the right picture book for your child and they should recognise something of themselves in the story (it doesn't have to mirror their experiences exactly for the child to recognise themselves, or be beneficial). The story sends a powerful message to the child: you are not alone, you are heard and you are understood.
A picture book provides a nonthreatening way to broach a difficult subject. Confronting a child directly and asking them to talk about an issue that you've noticed them struggling with can feel very intrusive. If it is an issue that the child is really struggling with, this can be particularly intimidating. A good picture book will allow you to introduce an issue to your child from a 'safe distance'. It is more comfortable for them to chat about how a character in the book feels than how THEY feel, but they will ultimately gain the same insight.
A picture book is a good way for a child to start to explore and make sense of their emotions. All young children feel emotions very strongly, and experiencing these feelings can be overwhelming and difficult for them to process. They haven't developed the verbal or critical thinking skills to articulate what's going on in their heads, or ask others for guidance. A picture book is a great 'way in' to a child's feelings and a brilliant conversation starter for a parent.