Picture Books Library
< Experiences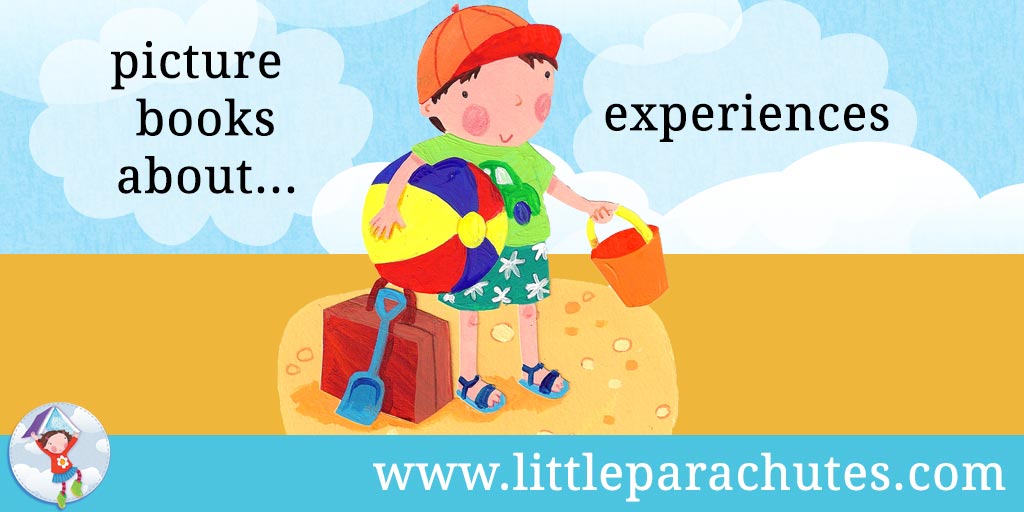 Picture books that help children to make sense of new experiences. Young children can sometimes become anxious in new or unfamiliar situations. Our picture book collection aims to comfort, inform and reassure them.

Children's books that promote a good bedtime routine, where children settle happily into bed at night without a fight, and stay there!

Picture books about childhood comforters such as dummies / pacifiers, blankets, teddies, soothers and cloths.

Books that encourage children who are reluctant to visit the hairdresser or barber to go for a hair cut. This collection also includes books to encourage children to brush their hair.

A collection of picture books for young children about holidays and travel, including what to expect when flying. Includes some great books for children to bring on holiday with them.

Books about losing milk teeth. Some promote good dental care and others include visits from the tooth fairy.

Books to help children who are moving house or relocating to a new school or different area. Some books focus on the practicalities of moving house while others explore the emotions involved.

Books to help children who are coming to terms with a new baby in the family. Some titles tackle the subject of jealousy, others explain pregnancy, childbirth and baby care in a way that young children can understand.

Books that explain the practicalities of pet ownership. Some debunk the often idealistic view children can have of owning a pet, and describe the work that is involved in their care. Some books tackle the loss of a pet.

Books to help children starting playgroup, nursery or pre-school. These books aim to smooth the transition between being at home each day and being in a busy environment with other children.

Books which portray babysitters in a positive light, or describe what to expect when a babysitter visits. Plus books about sleepovers.

Books that help children prepare for starting school. Starting school is an exciting time for children, but it can also be daunting, particularly for children who tend to be anxious in new environments.